Order Neuton Parts Online
Ordering parts online for your Neuton is easier than ever. Neuton and our sister brand DR Power share the same Online Parts Ordering tool. Just click on the Battery Powered Mowers/Hand Tools section.
Preview: Neuton/DR Power Online Parts Ordering Tool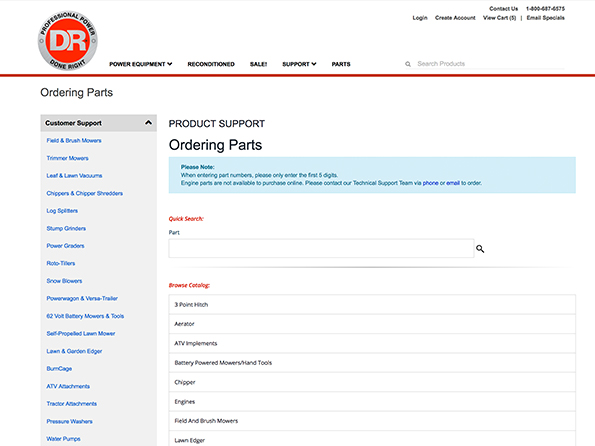 Click the button below and you will be taken to the DR Power website and our shared Online Parts Ordering Tool page.
Continue to the Neuton/DR Power Online Parts Ordering Tool