Duracell Batteries for Neuton Owners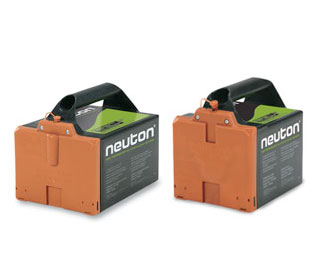 There are many different types of batteries, and most of them have federal and state regulations relating to their disposal. Most types of batteries contain heavy metals that, when thrown out in the trash, leak into landfills and cause serious environmental damage. When incinerated, as some waste is, they release toxic chemicals into the air that is very harmful to public health. Before disposing of your old batteries, learn about the pertinent disposal requirements. Learn about the laws that affect your state here.
Neuton® Cordless Yard Tools Batteries
The (now unavailable) Neuton Cordless Yard Tools used rechargeable Ni-Cd (nickel-cadmium) batteries. Like lithium-ion batteries, their disposal is not regulated by federal agencies, but may be regulated by state agencies. See your state's regulations here.
Many businesses and waste management companies will accept Ni-Cd batteries for recycling. Find one near you here. You can also bring them to a DR Factory Store for recycling.
More information regarding battery disposal and recycling: